Clinical thermometer is a slight modification of mercury thermometer. It is specially designed to measure the human body temperature.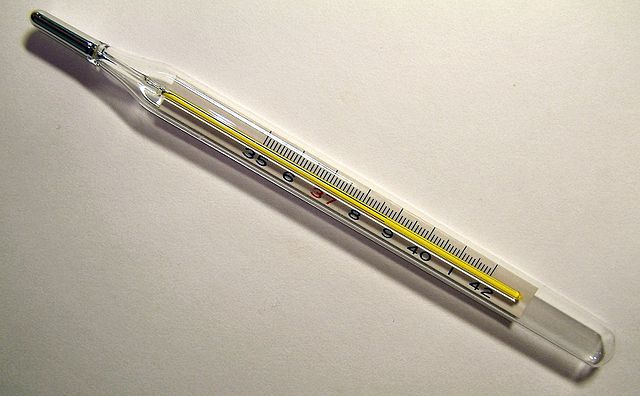 Structure:
It is smaller in size than the laboratory thermometer.
It has a constriction in the fine capillary tube. This constriction prevents the mercury from contracting and flowing back when it is removed from human body (temperature of surroundings being lower). This enables the recording of the maximum temperature of the body without need for haste.
The mercury thread needs to be shaken back into the bulb before the thermometer is used again.
Sensitivity, Linearity, Responsiveness of clinical thermometers are the same as that of laboratory thermometers.

Range:
The scale ranges between 35°C to 42°C.
This range is centered around the normal body temperature of 36.9°C.
Short range enables the scale to be divided into smaller intervals for greater accuracy (0.1°C).